*because things that came out this year are not necessarily more interesting to me than things that came out in previous years.
All told, 2021 was a good year for me. I fell in love, forced myself to fall out of love, left New York and moved to Connecticut, battled through some personal revelations, and wrote, acted, and directed more than I have in a long time. I had lots of friends close to me and forged lots of memories I'll hold onto for as long as memories are something I'm able to hold onto.
2022 portends promise for me as well: my play Edmonton, or, Come from Out of the Stocks, Elizabeth will be produced by Sewer Rats Productions in March, and in the Fall I'll go back to school and will begin earning a Masters degree.
But let's stay in 2021 for a second. I was grateful for the companionship of these books, movies, and albums this year.
---
BOOKS
Apollinaire: Poet Among the Painters by Francis Steegmuller
At this point Guillaume Apollinaire is on the short list of authors who guide me throughout my life like a pole star (Shakespeare, Chekhov, Brecht, Dunsany, and Kafka are also on this list). I've always found him to be an ineffably relatable and charismatic figure, and this biography only affirmed that. His work was pan-European and fiercely individualistic, just as he was: fatherless, nationless, self-sabotaging (and sometimes uncouth) in love, frequently subject to unearned public scorn– it's no wonder he identified so strongly with the mythological figure of the Wandering Jew. His inequitable end is the stuff classical tragedy. A former schoolmate once said of him:
"He could tell us whether such and such a wizard wore blue brocade and a pointed hat; he could describe the period costume worn by such and such a good fairy. He knew all about the worries of the incubus and the succubi. He lived among legends and all the anecdotes of history. He was fascinating to us, teaching us everything we didn't know; he knew everything already."
Life of Galileo / In the Jungle of Cities by Bertolt Brecht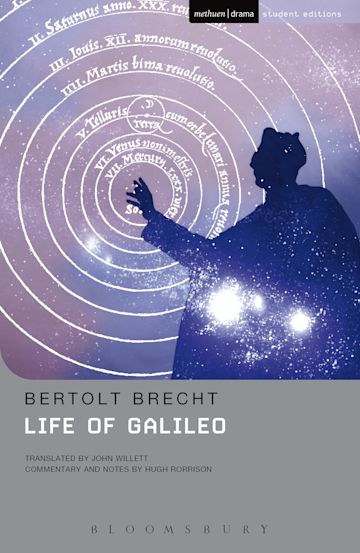 This year and last I conducted a little reading group with my friend Sarah Billings in an attempt to demystify Brecht and rescue his works from the realm of the purely theoretical. Brecht was a great poet, a writer of striking and original characters, and a humanist of special wisdom, and yet he's often only spoken of as an experimental theorist. Sarah and I read several excellent Brecht plays, but these two, in which he allows himself to bend his own rules by depicting interpersonal character dramas of immediate and emotional import, were the best. Galileo has the scope and intrigue of a Shakespeare play, and the homoerotic game of deadly insinuation waged by Shlink and John Garga in Jungle of Cities is deeply thrilling.
A Cat, a Man, and Two Women by Jun'ichirō Tanizaki
An acutely psychological, strangely moving novella about a Japanese housecat named Lily and what happens to her after her owners get divorced. One might assume it's merely a cheeky comedy about a custody battle where a cat has taken the place of a child, but such facile cheapness can easily be filed away when one chances upon the numinous mid-book aria which meticulously describes episodes from Lily's life, from youth to old age, and what it has all meant to her owners.
A Dead Man's Memoir: A Theatrical Novel by Mikhail Bulgakov
Hilarious send-up not only of life as a writer, but specifically of the Moscow Art Theatre c. 1925, Stanislavski and all. The master had been getting on in years, and, take it from Bulgakov, had grown a bit dotty. I read several of Bulgakov's books this year and last, but for its accessibility and relatability, this one is narrowly my favorite. It is painfully unfinished; how delightful those pages after the first 160 would've been!
The King of Elfland's Daughter by Lord Dunsany
2021 found me directing Dunsany's fantasy-drama The Gods of the Mountain as well as writing a few fantasy stories of my own, the adventures of Téwae and David Derain, as serialized in Worthy Tales Magazine. So, Dunsany's works were another lodestone for me this year. The King of Elfland's Daughter is sober, majestic, and beautiful, and even when it seems a bit distant, cold, and insensible, I'm inundated with admiration for its well of ancient feeling, untouched by the cheap pithiness and ever-so-ironic alienations of modern life. Dunsany wrote this fairy tale in the years after his service in World War I, and his fear that the old world was disappearing is palpable; Elfland is an Irish June viewed from an icy trench in February.
Honorable mentions: Correction by Thomas Bernhard, Octopus Girl by Toru Yamazaki, Arcadia by Tom Stoppard
---
MOVIES
Streetwise (dir. Martin Bell, 1984)
Unforgettable cinéma vérité documentary about homeless and at-risk kids on the streets of early-80s Seattle. Sometimes reality is more engrossing than fiction could ever be, and Streetwise proves that principle. The little dramas that play out between these kids and their loose constellations of absent parents, antagonistic adult strangers, and dubiously trustworthy big brothers have the breadth and intensity of a 19th century novel. Here, as with Paris is Burning, documentary art can sometimes tempt us into believing that a stranger telling us their story is the greatest artwork in the world.
Threads (dir. Mick Jackson, 1984)
Haunting what-if depiction of a nuclear attack on Sheffield, England. The carnage wreaked on the city is terrifying, but even more chilling is its aftermath: in the intervening decades society reverts to a sort of neo-Medieval agrarianism, clouds of dust and poison air permitting only weak and sickly crops to grow. The human race treks on, frightened, abused, and reduced, and our children grow up into something we can hardly recognize. That's the horrific reality of trauma and violence when it's enacted upon an entire society; its effects never cease to be felt.
Ruslan and Ludmila (dir. Aleksander Ptushko, 1973)
Sumptuous, technicolor Soviet fantasy film that bursts with exotic adventure and imagination. Don't trick yourself into believing that this is some shambolic, rickety, so-bad-it's-good jalopy; this is the work of a master, and every strange, mustachioed character, every bombastic, theatrical setpiece, and every boisterous, old-world comic interlude is calculated to fine effect.
Tetsuo II: The Body Hammer (dir. Shinya Tsukamoto, 1992)
Tetsuo II: The Body Hammer is to Tetsuo: The Iron Man as Mulholland Drive is to Eraserhead (and if you can piece that one out, congratulations, you're a freak). Tsukamoto returns to his psychosexual cyberpunk parable with a bigger canvas and a renewed sense of bang-pow sci-fi/action entertainment. The Japanese monster movie fan in me delights at the costumed anomalies pummeling each other to pieces, but the electric cinematography, seeming to predict Wong Kar-Wai, and the headbanging industrial score (composed by Tsukamoto himself!) remind me that I'm watching something of serious and prescient artistic value.
A Room for Romeo Brass (dir. Shane Meadows, 1999)
I never tire of depictions of the English north country in the 80s and 90s, especially when they're devised by Shane Meadows. Paddy Considine gives one of the greatest filmic performances I've ever seen as a charismatic but emotionally chaotic young man who loves to play big brother to younger kids, yet is something of an oversized kid himself, and is prone to falling under the spell of all-encompassing romantic infatuations which tilt into obsession and violence. That his character's darkness never overtakes my ability to feel for him or see myself in him is a trick that only the greatest actors can pull off.
Honorable mentions: The Cat (dir. Lam Nai-choi, 1992), Requiem for a Heavyweight (dir. Ralph Nelson, 1962), Salome's Last Dance (dir. Ken Russell, 1988), Paris is Burning (dir. Jennie Livingston, 1990)
---
ALBUMS
Solid Air by John Martyn
Man, this is the smoothest, most sensual, moodiest and most cinematic album I've heard in a very long time. Earthy British folk-rock, heart-melting blue-eyed soul, sweaty psychedelia, and a hint of Joni Mitchell-esque acoustic jazz blend seamlessly into this lush, immersive, transportive album of greens and blues, of lapping ocean waves and breeze through tall country grass. I wonder how many children have been conceived to this.
Henry the Human Fly by Richard Thompson
How was I so deaf to this album when I was a teenager? I listened to it two or three times in 2012, but nearly a hundred times in 2021. Between his ghostly, autumnal melodies, his inventive compositions that fuse English medievalisms tightly onto early-70s rock, and his irresistible, heavily-accented singing ("The stormin' wind cut through to me skin / But she cut through to me blood"), Richard Thompson feels on this album like an epochal, multi-faceted talent on the level of Paul McCartney or Jimi Hendrix.
Judee Sill by Judee Sill
Judee Sill seems to get only more and more popular as time goes on, and 2021 was the year I went in on her after having loved "Jesus Was a Crossmaker" for as long as I can remember. Her stories of wanderers, cowboys, thieves, and horsemen are the stuff of adventure fiction, but her coinage of rarefied phrases such as "sweeter even than mercury" feel as if they're taken from Coleridge. And the melodies are just unforgettable: sweeping, careening, avian.
Against the Streams by June Tabor
June Tabor's evocative storytelling, whether of slinky, contemporary torch songs, or of hoary and venerable British folk ballads, never ceases to astound me with its drama and subtle pathos. This album leans toward the contemporary side, with a chilling cover of Richard Thompson's femme fatale dirge "Pavanne," and a toney spoken word piece written by Jane Yolen that imagines the fairy tale Beauty and Beast having grown old together ("Beast and I potter in the gardens / And walk slowly on the forest paths / He is graying around the muzzle / And I have silver combs to match my hair"). The effortless gravity she lends to all manner of songs and stories was a constant guidepost for my fiction in 2021.
Bradley's Barn by The Beau Brummels
I had a job driving a van for a kennel in Red Hook earlier this year, and listening to WFMU's Three Chord Monte program was always a special treat. This eclectic country-rock album, with all its hazy strands of strung out, cosmic psychedelia, is characteristic of the hidden Americana gems I would discover through that radio show.
Honorable mentions: Lodger by David Bowie, Galleries by The Young Tradition, Moonshine by Bert Jansch, Motörhead by Motörhead
See you next year!
–Matthew